Services
FMS provides a wide variety of financial consulting,
accounting and tax preparation services, including:
Individual tax returns
Business tax returns
Tax returns for all states
Tax planning
Estates and trusts
Financial consulting
Business accounting – QuickBooks Pro Advisor
Financial statements
Payroll – preparing pay checks and payroll tax returns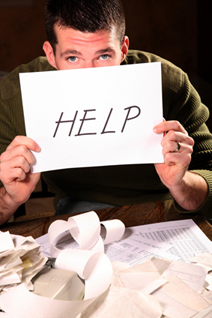 We can assist you with one or all of these services.
WE CAN HELP! Our firm can prepare all your federal, state and local tax returns and provide you with fast online filing. In addition, we can help you with tax planning to minimize your future tax burden. And, we're open year round – not just during tax season – so we are as close as your phone to help you with any tax questions or problems that may arise.

C-corporation, S-corporation, LLC, Partnership, Sole Proprietorship: We have experience working with all types of business structures and can provide you with a complete range of business accounting services. Whether your business is just getting off the ground or has been in operation for years, we can lighten your workload by freeing you from the tasks associated with the financial reporting required for your business. In addition, outsourcing your accounting and financial reporting activities can actually save you money over doing the work in house.
Estate and Trust Services: We have special expertise in estate and trust management, taxes and accounting, so we can help you with these services as well. Many people think estate planning is only writing a will. However, estate and trust administration can also involve financial, tax and business matters, including:
Planning for distribution of assets to minimize estate taxes.
Accounting for trust and estate assets, gains and losses.
Preparation of gift tax, estate tax and trust tax returns.
In addition, we can advise you regarding management of your investment properties and other assets.